Shenzhen is the most interesting metropolis in China from an urban perspective: it has grown in 40 years from a village to a city of 12.5 million inhabitants (agglomeration - 23 million) as a "socialist" twin of Hong Kong, with which it borders, and continues to develop rapidly. Economic success is clearly embodied not only in skyscrapers, but also in large cultural institutions, so the authorities a few years ago conceived 10 such new facilities at once. One of them was the Shenzhen Bay Cultural Park, commissioned by the MAD Bureau. It is planned on the shores of the South China Sea in the Houhai area of Nanshan District, the most important financial and technological center in the city.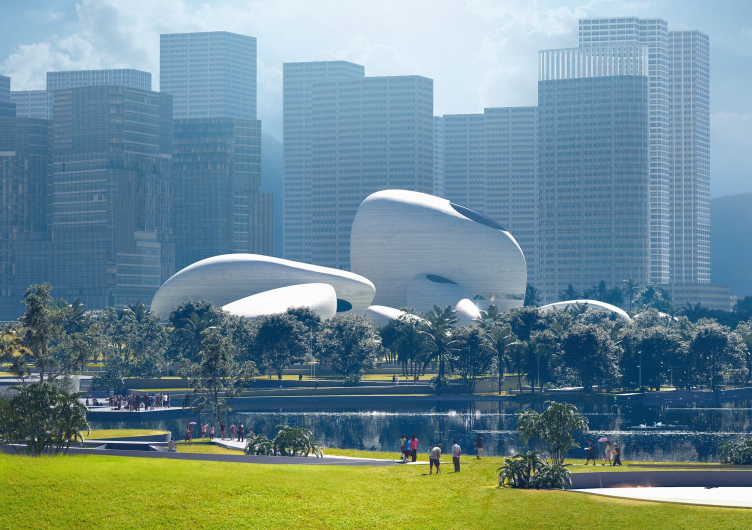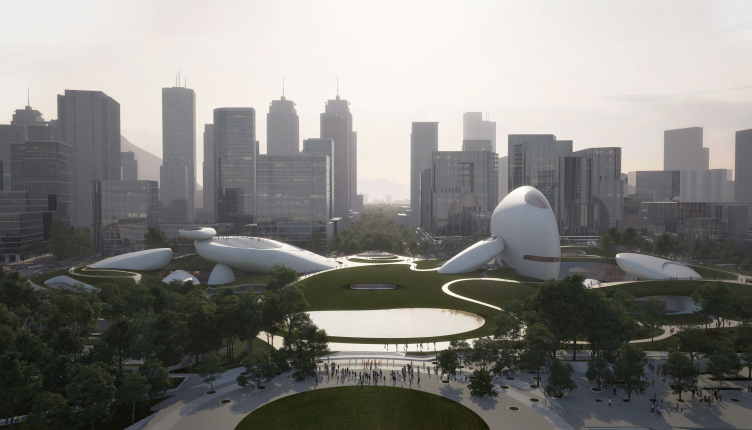 ПThe park with the "Creative Design Hall" and the Museum of Science and Technology (video) will occupy a 5.1 hectare site with a total of 182,000 m2 of structures by 2023. The lower, semi-subterranean part of the buildings, which MAD head Ma Yansong likens to land-art objects, are landscaped flowing volumes and buried courtyards with a traditional program: lobby, traditional exhibition halls, education center, library, auditorium, theater hall, café, etc.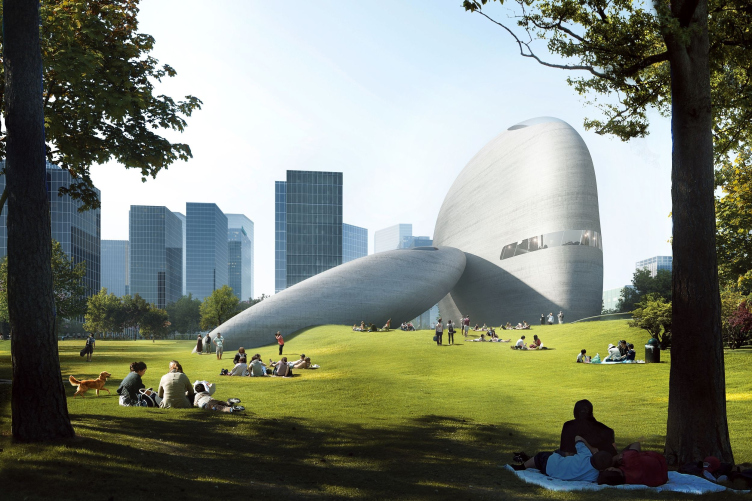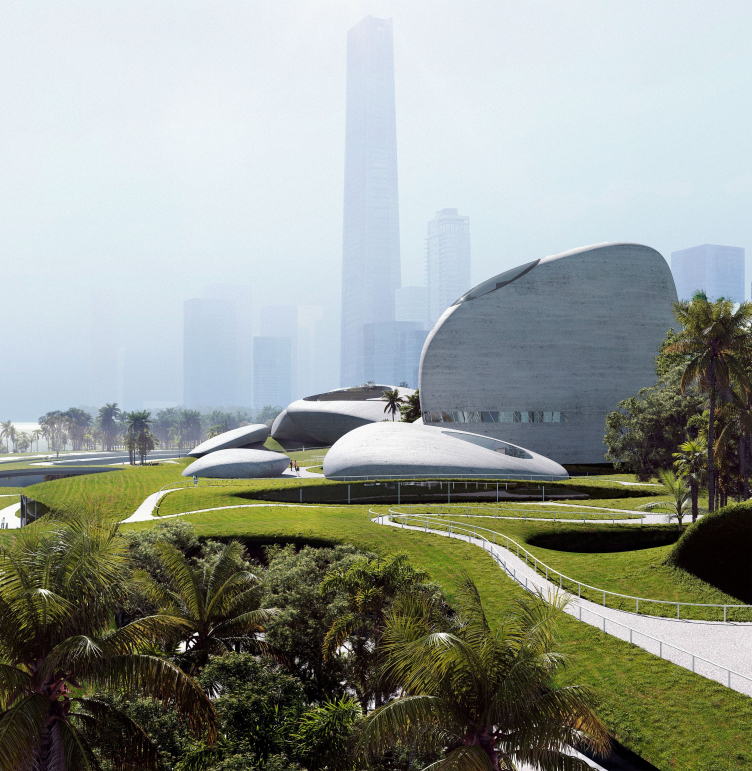 The mirrored pond with its gentle banks simultaneously serves as an amphitheater for 10,000 people. The various terraces are also suitable for performances and exhibitions.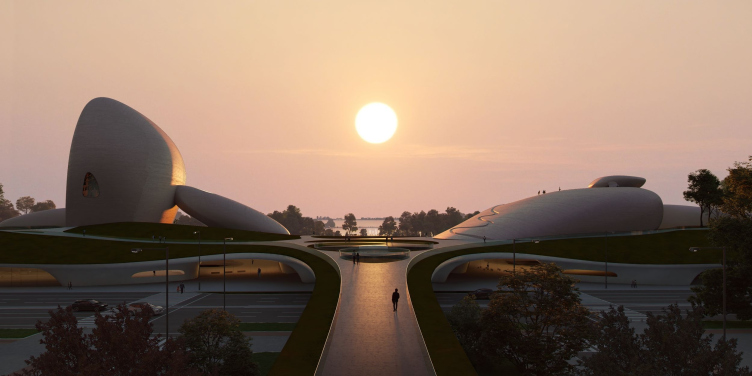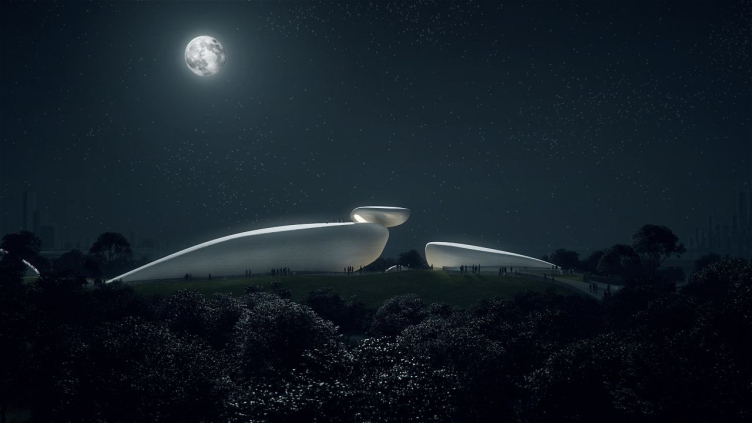 But the main thing is the north and south "museums", which resemble boulders. Inside, there are "special" exhibition halls with 30-meter-high ceilings, a lobby flooded with light through the windows and roof, and an observation deck where concerts can be held.