Zaha Hadid Architects' "Meixihu" International Culture and Art Center project is nearing its final completion. The cultural center is being built in Changshi, the administrative center of China's Hunan Province. It will add to the city's list of world landmarks, which includes a statue of a young Mao Zedong and a 99-meter-high sculpture of the goddess Guanyin.
Construction is expected to be completed in 2019. The 115,000-square-meter complex is located next to Lake Macy. In three winding buildings resembling petals, there is a theater, a museum of contemporary art and a small multipurpose area. The project began in 2013.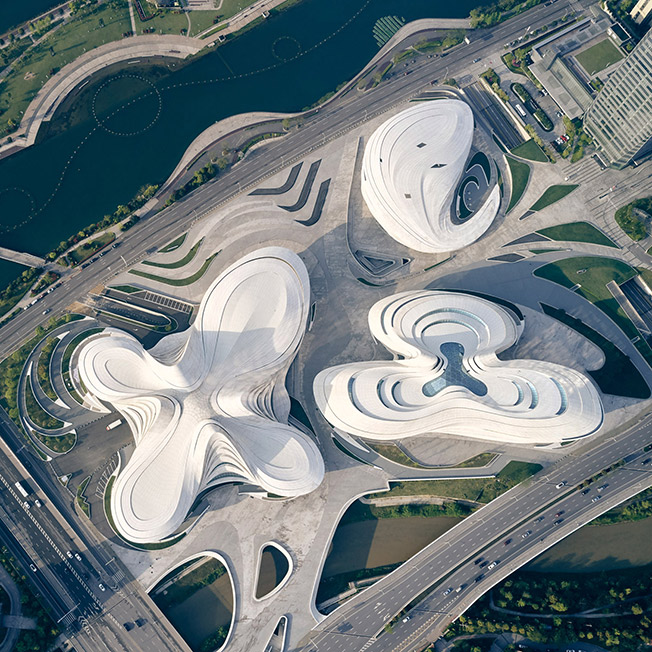 "Although defined and separated, these public institutions communicate with each other in every way. The shared plazas offer visitors an urban atmosphere that gives the new place the vitality of the city," commented Zaha Hadid Architects.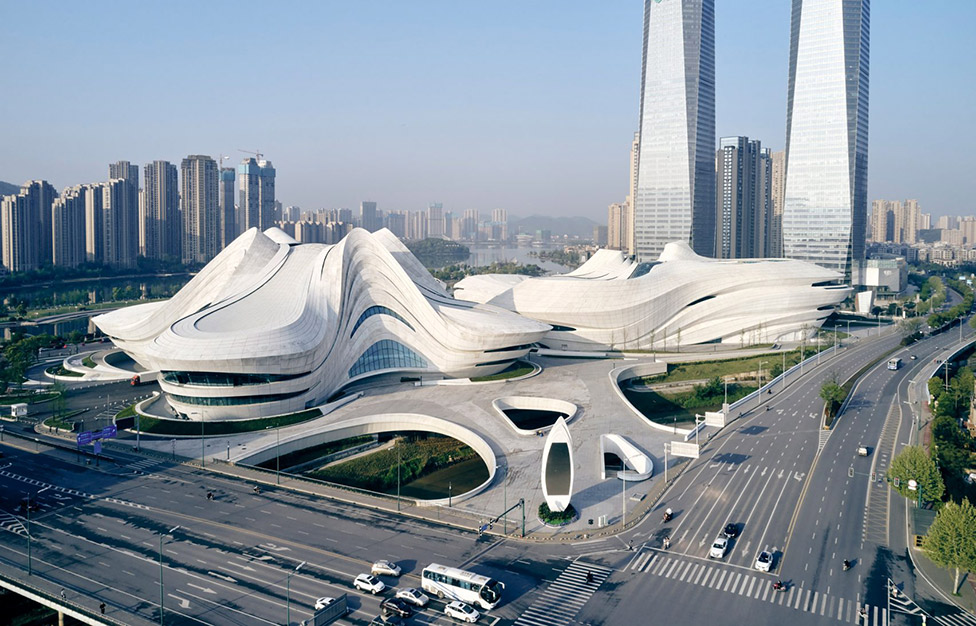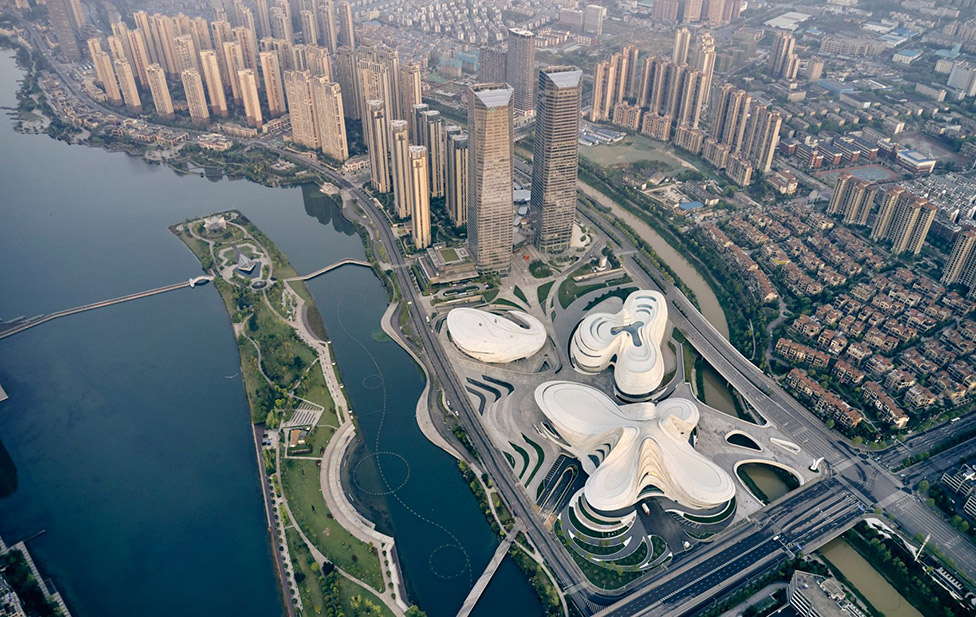 The heart of the complex, the Bolshoi Theater, will be the largest concert hall in the city. It will have a capacity for 1,800 spectators and is complemented by "all the necessary functions such as lobbies, dressing rooms, bars, restaurants, VIP space, as well as rehearsal rooms and backstage areas." The Little Theater can be adapted into a number of different configurations with a maximum seating capacity of 500.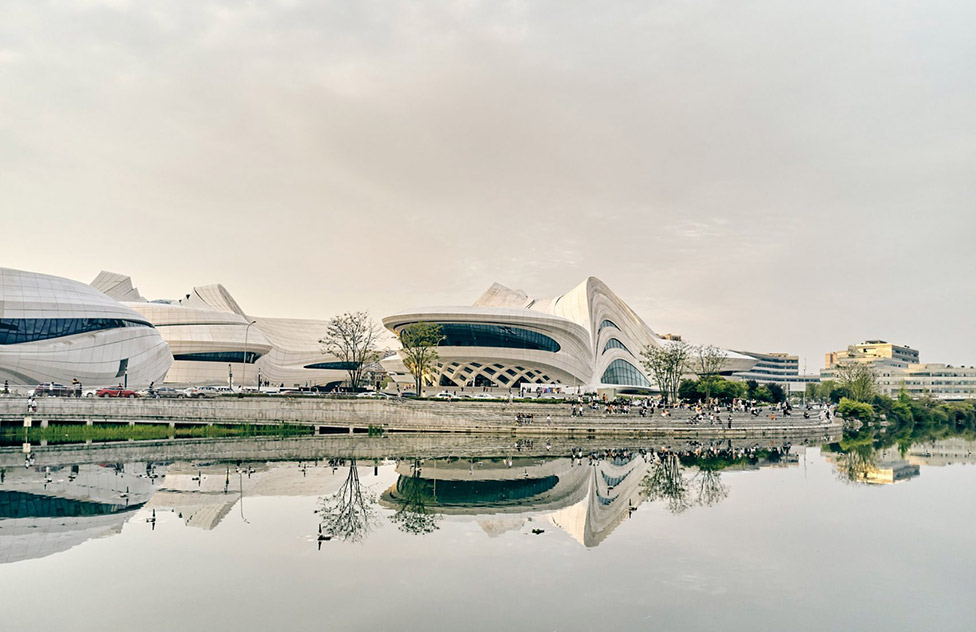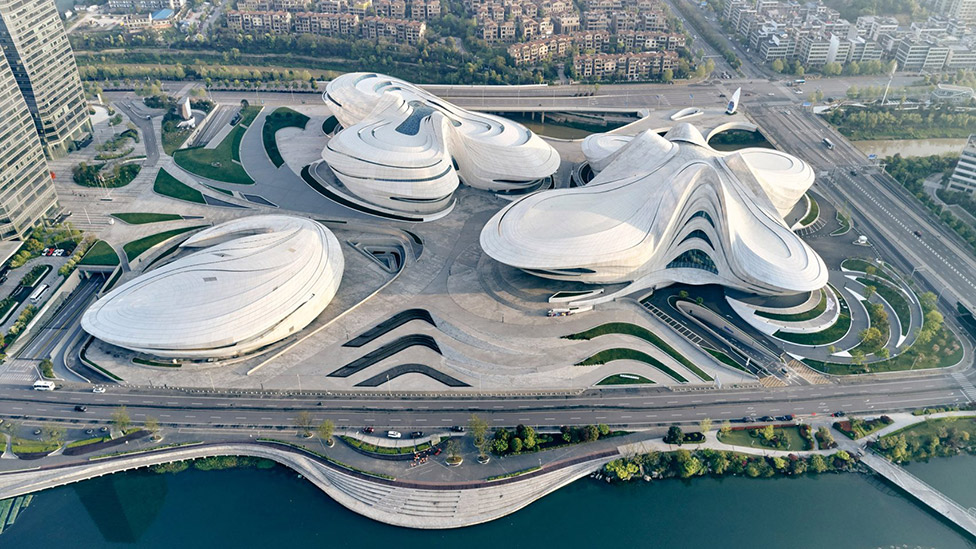 The final building, the Museum of Contemporary Art, will have a central atrium that is divided into three wings. Zaha Hadid Architects designed it to "bring out the site's unique location and emphasize the surrounding views." Two pedestrian bridges have been built nearby to provide access to Festival Island on Lake Macy's.