A cultural center in Tbilisi, designed by architect Massimiliano Fuksas, Studio Fuksas, has been marketed on auction for 95 million GEL ($32.8 million).
---
Related: Studio Fuksas: Periscopes along the park
The complex consists of two volumes in the form of intersecting glass and steel periscopes. One contains an exhibition hall, the other a 566-seat concert hall. The building is open to the city streams both from the side of the coastal Rike Park and from the side of the historical center of old Tbilisi.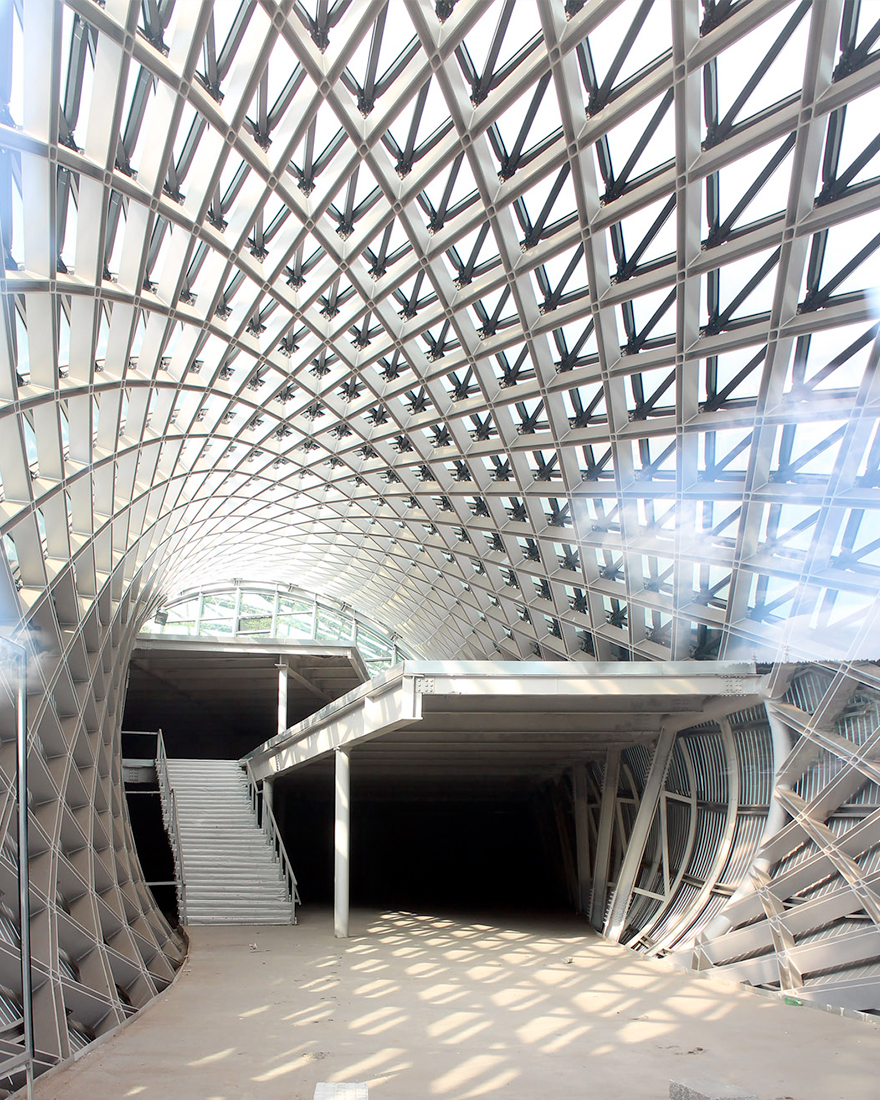 The cultural center was built on the initiative of former Georgian President Mikheil Saakashvili. The project did not find support from the new authorities and its financing was discontinued. The construction was completed in 2012, but the complex is still not functioning.