Colorado Springs is a well-known resort and winter sports center in the foothills of the Rocky Mountains, beneath the Pikes Peak; it's where the U.S. Olympic Committee is based, so it was a logical decision to create a museum of the national Olympic movement.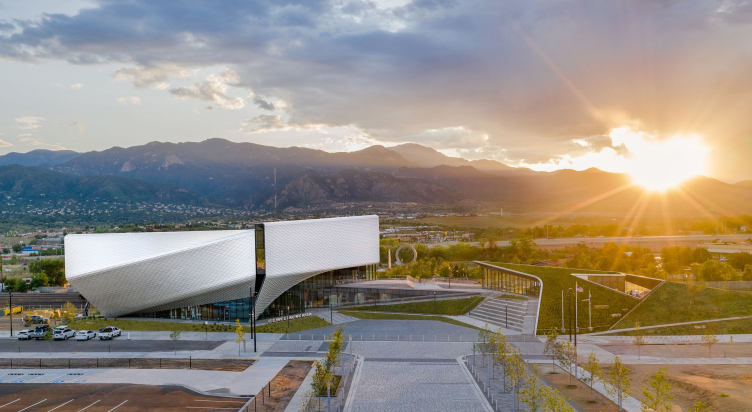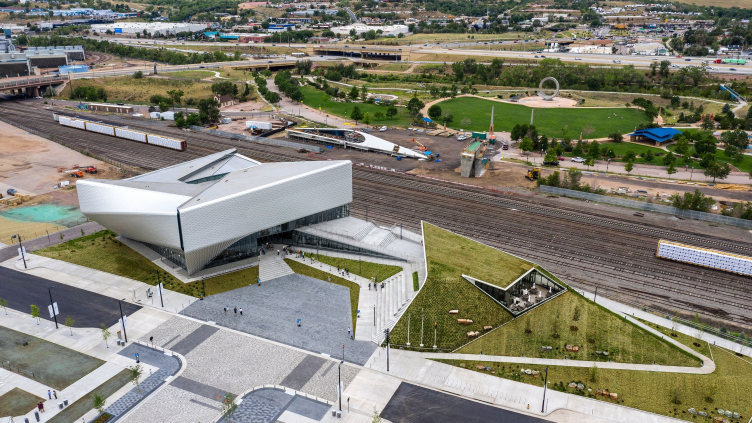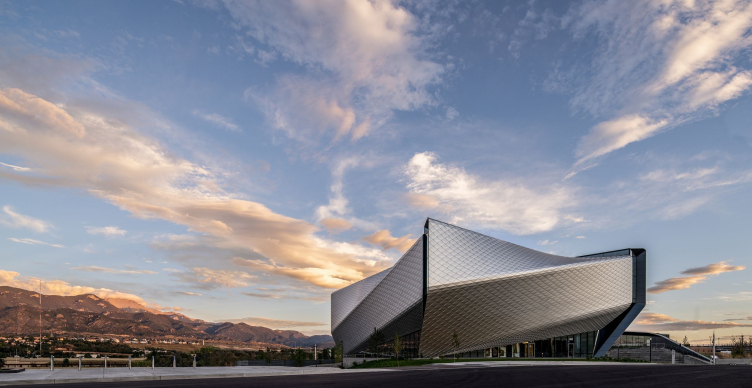 In the interior, the main role is played by the atrium with overhead light, where the exhibition spaces are accessed via balconies. Sunlight enters the halls from the atrium and through the corner "slits" of the envelope. This lighting scheme also serves to orient visitors.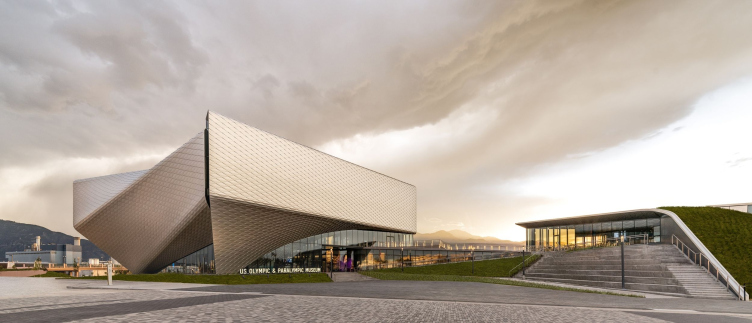 The whole museum is completely barrier-free: a wide ramp connecting the floors, a cafe with only movable seats that can be easily replaced by a wheelchair, a cinema hall where two rows of seats can be removed to accommodate 26 viewers in wheelchairs, smooth, wheel-friendly flooring, glass barriers that do not block the view, etc.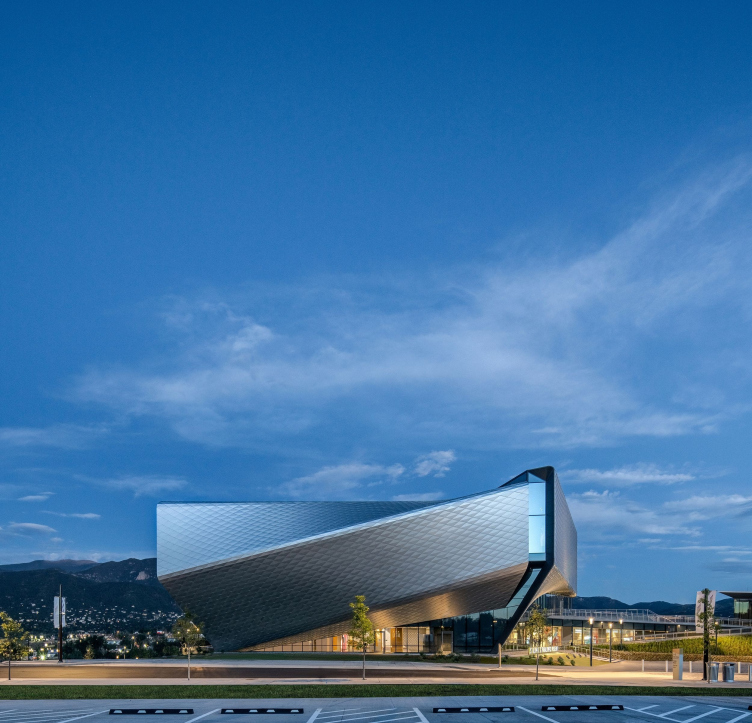 The viewing scenario itself is the same for any visitor: everyone goes up to the top floor by elevator and then down a ramp
In addition to the 130-seat movie room, the museum has an event space and a "council chamber" - both with terraces and panoramic views of the mountains. The café, which can play the role of an educational center, is housed in a separate volume with a landscaped roof. The nook between the two buildings is a small "amphitheater" for 230 people, which can be used in winter and summer for public broadcasts of Olympic competitions.